13 tags
5 Years After Liberty City: The Streets
When we think about Grand Theft Auto as a series, we tend to focus on the violence, the drugs, the prostitutes, and generally its "adult" content. We tend to forget that, despite its more angsty qualities, Grand Theft Auto is, as its name indicates, really a game series about driving. As I've replayed Grand Theft Auto IV over the past few weeks, I've found myself fairly shocked at how much time...
10 tags
Two Sides of the Same Coin: A Bioshock Infinite...
Bioshock Infinite Developer: Irrational Games Publisher: 2K Games Rating: 5 out of 5 stars Author: Aaron Jenkins There's an eerie familiarity about "Bioshock Infinite," right from its opening moments. It's not a sequel to the 2007 dystopian FPS "Bioshock," at least not in the traditional sense. There's no continuation of the story or characters of Rapture, the failed objectivist metropolis...
25 tags
Top 10 Games of 2012
10. Halo 4 - 343 Industries Handing one of the most successful and influential shooter franchises of all time off to a developer other than Bungie Studios just felt…wrong. But 343 Industries proved with Master Chief's reawakening in "Halo 4" that they know exactly what makes the series tick, gameplay wise. Sadly, the game's story, despite its ambitions, ends up being a bit clunky, and...
13 tags
On the ending(s?) of Mass Effect 3
*This is a breakdown of how I feel about the ending of Mass Effect 3. I also give my opinion on the debate currently raging online about it. I wrote this piece with the expectation that anyone reading it has finished Mass Effect 3, so I don't spend any time summarizing the ending. I am assuming you know what I am talking about. So, yeah, spoiler alert or whatever. On one side of the...
rickitarrs: This is a casual reminder that Rango has more Oscars than Tinker Tailor Soldier Spy, Moneyball and The Tree of Life combined. I liked Rango quite a bit, but that is pretty jarring.
Anonymous asked: Hi there, I am currently writing a paper for a writing course and I need quotes from 2 film reviews. I plan on incorporating the music used in the Social Network as my main topic. I agree with much of your essay on the film and I was hoping that I could use a quote from your page. However, since your name is titled "Defective Pixel" it may be hard for me to use it. Is there any way you...
30 tags
Top 10 Game Scores of 2011 (Honorable Mentions)
This is a list of video game soundtracks from 2011 that didn't quite make my top 10 list. They're all seriously great, and with these ten soundtracks, I could have easily made a top 20 list. This list is much more quick-and-dirty, with much less writing by me, but the music itself is still absolutely worth hearing. For this list, I have placed an asterisk (*) next to my favorite track...
30 tags
Top 10 Game Scores of 2011
2011 was a fantastic year for video game soundtracks, with dozens of differing styles and approaches to game scoring. I am, of course, a total soundtrack aficionado, and as such, have compiled a list of my favorites of the year. The results are enormous, and I don't expect anyone to read this entire thing. But please check out what catches your eyes (or ears, as I have embedded dozens of tracks...
SictransitGlen: If people shouldn't need a... →
sictransitglen: I'm tired of the same old argument from people who aren't even dealing with the problem. They always say, "Oh, well you shouldn't need to be with someone to be ok. You don't need them to validate you. Yadayadayada." Well, first off, it has absolutely nothing to do with self validation. I'm fine… Yeah. And no one who says this is ever single themselves. I know what you...
"you better lawyer up assholes because i'm not just coming back for megaupload,..."
– FBI (via christophernolans) Snicker, snicker.
4 tags
"Guys, did we beat SOPA? I was too busy pirating music to pay attention to the..."
"Since Silent Hill 2 came out and went on sale, there really hasn't been anything..."
– Akira Yamaoka (Original composer for the Silent Hill franchise) Amen to that.
"[Silent Hill 2] was handled by the team, so either they dealt with it or said..."
– Jeremy Blaustein (Translator and ADR Director for Silent Hill 2) I want more games being made with the sheer ambition in storytelling and vision that Silent Hill 2 had.
11 tags
Sounds of the Midnight Sun, Investigative...
The Girl With the Dragon Tattoo Soundtrack Review Composers: Trent Reznor and Atticus Ross   At one point during the trailer for David Fincher's adaptation of The Girl With the Dragon Tattoo, Mikael Blomkvist remarks, in a moment of dark humor, "Rape, torture, fire, animals, religion…am I missing anything?" This sort of quick summation of thematic material lines up with...
Anonymous asked: great analysis. would like to hear your take on TGWTDT. @terryzen
10 tags
Inside the Wall of Sound: An Analysis of "The...
*Note: I originally wrote this as a final paper for my class on film music. It is incredibly long, but I figured I'd share, in the off-chance someone would appreciate reading it. Throughout his career, Trent Reznor's musical style with his band Nine Inch Nails has always been one with an enormous focus on interlocking various layers of sound (be them samples of sound from indecipherable...
4 tags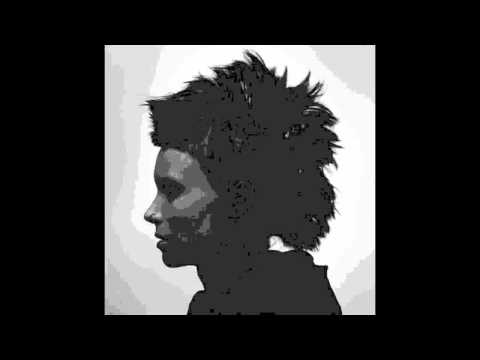 4 tags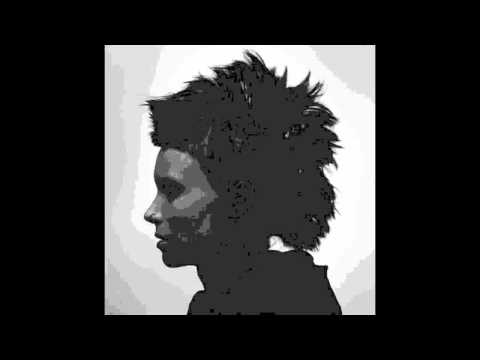 4 tags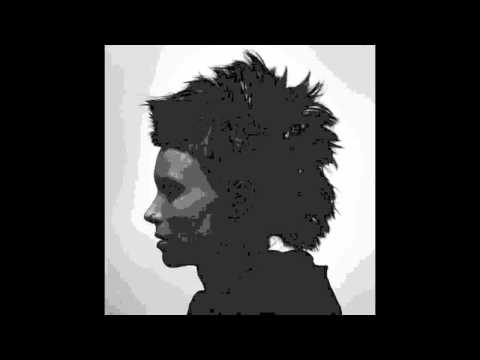 6 tags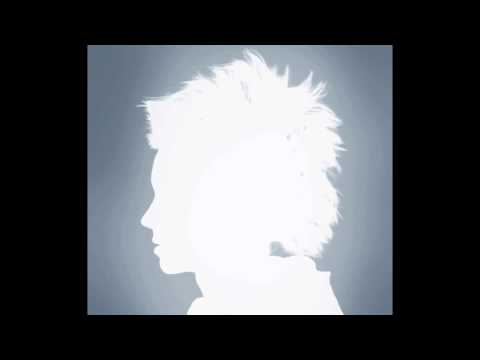 4 tags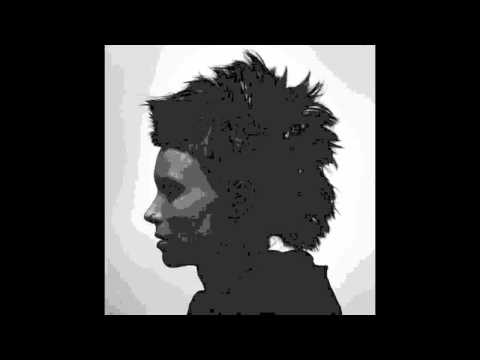 4 tags
The Girl With the Dragon Tattoo Soundtrack Sampler... →
Here it is…
5 tags
Skyrim Journal #1
* Note: This is the first in a series of journals I will be writing every so often as I play through the massive game that is "The Elder Scrolls V: Skyrim." I will likely write a review when I feel comfortable doing so, but it will certainly be weeks down the line. Staying silent and not writing about this game prior to that seems like a missed opportunity. Plus, summarizing this game...
6 tags
Greatness from Small Beginnings
"Uncharted 3: Drake's Deception" Review The dichotomy in terms of quality between Naughty Dog's "Uncharted: Drake's Fortune" and its follow-up, "Among Thieves" was staggering. When, in 2007, Naughty Dog released "Uncharted: Drake's Fortune" the industry saw in it a game with some excellent presentation value but some...
4 tags
"The Girl With The Dragon Tattoo" Soundtrack... →
Is this the official album art for "The Girl With the Dragon Tattoo" soundtrack? I sure hope so. I like it quite a bit. Very minimalist. mouth-taped-shut:
7 tags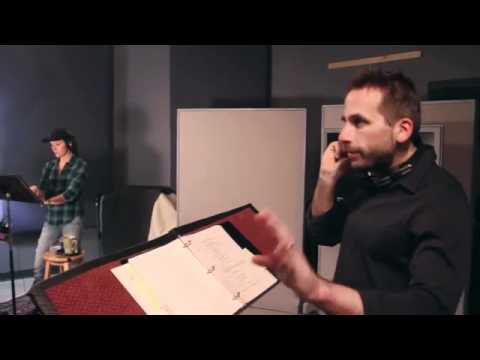 Silent Haven: Akira Yamaoka and Jeff Danna to... →
silenthaven: Michael J Bassett confirmed that "Jeff Danna along with Akira Yamaoka will be composing the score for Silent Hill 2." Bassett, Director/Writer of the film, also stated that the scoring process has not yet gotten started, "Still a few details to be ironed out but I'm confident that nothing… Fantastic news to have Yamaoka's name attached to anything Silent Hill...
13 tags
Three movies in, the fear is still outside the...
"Paranormal Activity 3" Review Directors: Henry Joost and Ariel Schulman Starring: Christopher Nicholas Smith, Lauren Bittner, Chloe Csengery, and Jessica Tyler Brown Runtime: 1 hour 24 minutes Rating: R for some violence, language, brief sexuality and drug use For some, it's become an annual ritual. Sitting in a darkened theater with clenched jaws and nervous posture, utterly horrified...
7 tags
He's the hero gaming deserves
"Batman: Arkham City" Review Developer: Rocksteady Studios Publisher: Warner Bros. Interactive Entertainment Platforms: PlayStation 3, Microsoft Windows, Xbox 360 Rating: Teen for alcohol reference, blood, mild language, suggestive themes, use of tobacco, violence Just two years ago, if you asked any gamer if there were any good superhero games, you'd likely get some very mixed...
7 tags
Battlefield 3: When scripting goes wrong... →
6 tags
Criticism in a World of Hype and Expectation →
A lot of good points made by Giant Bomb's Patrick Klepek about the dichotomy between video game criticism and what the audience who reads said criticism hopes to gain from the review. Some stuff I try to keep in mind as much as I can (and admittedly, often fail to do).